Welcome to St Paul's Parish
A Parish of the Roman Catholic Diocese of Scranton, Pennsylvania
St. Paul's Parish is a faith community located in Scranton PA since 1887. Our parish family embraces people of every age, race, culture and social background. Singles, families, old and young - all are welcome to share our faith in God and to serve one another in the spirit of the Gospel
THANKSGIVING MASS
Our Thanksgiving family mass will be celebrated on
Thursday, November 28th at 9:00 a.m. at St. Paul's Church.
Canned food will be accepted for the needs of our local poor
who turn to our parish for help.
There will not be an 8:00 a.m. mass Nov. 28th.
RECTORY OFFICE
St. Paul Rectory Office will be closed for the Thanksgiving Holiday on Thursday, November 28th and Friday, November 29th. The office will reopen on Monday, December 2nd at 8:00 a.m.
A blessed Thanksgiving to you
and your family.
FOOD PANTRY
Open - Friday's 3 to 4:30 p.m.
St. Clare Church Basement
Our Food Pantry will be closed on Friday, November 29th.
Our Clients may receive food twice a month beginning in January.
You may also sign up for a Christmas ham in person:
November 15th, 22nd ~ December 6th, 13th or 27th
Ham distribution will be Friday, December 20th 3 to 4pm
Bishop Bambera's Pastoral can be found at:
https://www.dioceseofscranton.org/wp-content/uploads/2018/11/BishopBamberaPastoralLetter-FINAL-062711.pdf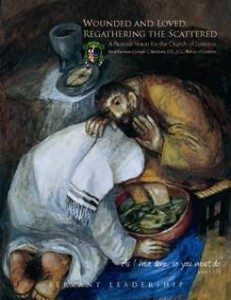 ANNUAL APPEAL VIDEO LINK
Lackawanna/Wyoming Counties
password: diocese
ST. PAUL PARISH
Weekday Mass Schedule
St. Paul Church
Monday thru Saturday
8:00 AM
WEEKEND MASS SCHEDULE:
St. Clare Church
Saturday Confession
3:15-3:45 PM
Saturday Vigil
4:00 PM
St. Paul Church
Saturday Vigil
5:00 PM
Sunday Masses
8:00 AM, 10:00 AM
and 12 Noon
Food Pantry
Friday's
3:00 p.m. to 4

:30 p.m.
Parish Center

Diocese of Scranton website