Welcome to St Paul's Parish
A Parish of the Roman Catholic Diocese of Scranton, Pennsylvania
St. Paul's Parish is a faith community located in Scranton PA since 1887. Our parish family embraces people of every age, race, culture and social background. Singles, families, old and young - all are welcome to share our faith in God and to serve one another in the spirit of the Gospel


CHRISTMAS MASS SCHEDULE
Tuesday, December 24 Vigil: Nativity of the Lord ~ Christmas
4:00 p.m. ~ St. Paul Church
(Note Time Change)
5:30 p.m. ~ St. Clare Church
10:00 p.m. ~ St. Paul Church
Wednesday, December 25 Nativity of the Lord ~ Christmas
8:00 a.m. ~ St. Paul Church
(Note Time Change) ~ 11:00 a.m. ~ St. Paul Church
Tuesday, December 31 Vigil: Solemnity of Mary, Mother of God
4:00 p.m. ~ St. Clare Church
Wednesday, January 1 Solemnity of Mary, Mother of God
(Note Time Change) - 9:00 a.m. ~ St. Paul Church
12:10 p.m. ~ St. Paul Church
RECTORY OFFICE CHRISTMAS SCHEDULE
We will be closed for Christmas on Tuesday, December 24th and Wednesday, December 25th. We will resume regular office hours on Thursday, December 26th, 9:00 a.m. to 2:00 p.m.
Merry Christmas from the office staff of
St. Paul's Parish.
FOOD PANTRY
Open - Friday's 3 to 4:30 p.m.
St. Clare Church Basement
Our Clients may receive food twice a month beginning in January.
You may also sign up for a Christmas ham in person:
December 13th
Ham distribution will be Friday, December 20th 3 to 4pm
Bishop Bambera's Pastoral can be found at:
https://www.dioceseofscranton.org/wp-content/uploads/2018/11/BishopBamberaPastoralLetter-FINAL-062711.pdf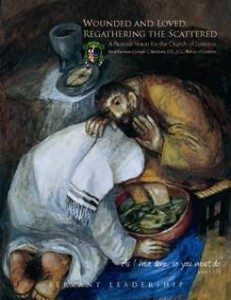 ANNUAL APPEAL VIDEO LINK
Lackawanna/Wyoming Counties
password: diocese
ST. PAUL PARISH
Weekday Mass Schedule
St. Paul Church
Monday thru Saturday
8:00 AM
WEEKEND MASS SCHEDULE:
St. Clare Church
Saturday Confession
3:15-3:45 PM
Saturday Vigil
4:00 PM
St. Paul Church
Saturday Vigil
5:00 PM
Sunday Masses
8:00 AM, 10:00 AM
and 12 Noon
Food Pantry
Friday's
3:00 p.m. to 4

:30 p.m.
Parish Center

Diocese of Scranton website